Rainbow trout, that name come from the rainbow-colored spots on the skin, trout fish is freshwater species that you can find it all around the world and also in Iran. It's native of United states and was introduced Europe in 19th century and in 20th trout in Iran is introduced.
Trout fish and salmon fish are coming from the same family but living different places the and difference of their meat color is because of different diet and todays the farmers by managing the diet can grow trout as same color as with salmon. Our company is proud for fresh trout export and fresh salmon export and also frozen fish export and packed fish export.
Iranian trout because of the good and clean source of waters that come from the high mountains is really tasty and healthy.
There are plenty of trout farms in Iran beside the rivers and also in cages in Caspian Sea. Our trout farm and salmon fish are located in Mazandaran province beside 2000 river.
Trout or Salmon fish Production
There are two main way to grow trout in farms beside the river, one is an open system where river water flow to the tanks and goes out from other side and second recirculation system that with some equipment such as pumps you use the water several times by filtering it frequently. Both ways have their advantages but in a circulating system you have a better management to control the temperature as one of main factors for growing. There is another new way for farming this fish that is using cages that give you the chance to farm Trout or Salmon in lacks and seas. fortunately, in Iran there are farms in all above three ways. most of them are placed in north of this country beside Caspian Sea.
The farming time depends on the size of fishes that transport to the farm are 6 to 16 months depend on the target weight the farmer has planned for. Our trout price and salmon price are really logical because it comes from our farm.
Salmon or Trout Company and farm
Our company products are based on our farm and we are in business of trout fish wholesale and salmon fish wholesale and of course trout fish exporter and salmon exporter. Trout price and salmon price is very competitive and reasonable among trout fish exporters.
Trout or Salmon fish Taste and Beneficiation
Trout fish and Salmon fish taste are very similar and it is so dependent to the place and diet of the fish. but generally, this meat is delicious and popular, and they are belonging to group A of fishes based on the taste and simple to consume for people.
The meat of this species capable to introduce as fresh fish and fillet and frozen pack.
You can name it as a very healthy food because of variety of Minerals, Vitamins and Omega 3 that include this meat and make it one of main dishes in people tables.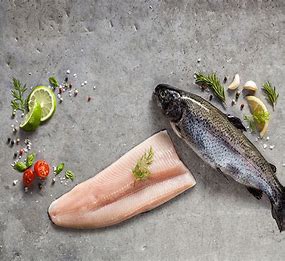 Iranian Trout or Salmon fish
This product in Iran because of sufficient source of fresh water and also good experienced farmers has good quality and very healthy and because of well equipped packing plants that we have help us to produce and deliver it even fresh or frozen and packed in according to customer demand.
Trout farm in Iran
Because of the different and proper geographical situation in Iran, today's we have plenty of farms all around this country and make Iran one of top countries in amount of trout production. trout price and salmon price are suitable and buy salmon wholesale and trout wholesale are benefitable from Iran.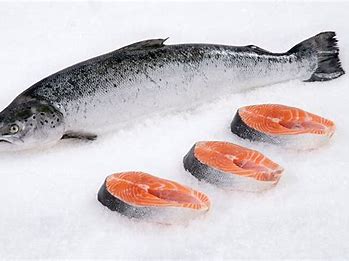 Trout export or Salmon exporters
Approximately you can find this breed in a lot of trout farm in Iran and this the reason that trout export and fresh salmon export have a good potential and this is why trout export, trout wholesale, fresh salmon export are in attention of trout fish exporters and salmon exporter.
Trout price or Salmon wholesale price
Salmon price and trout price is really suitable in Iran and buy salmon wholesale and trout wholesale from Iran is a profitable advantage for the importers. This is because of plenty of trout farm that we have in Iran and of course with good experienced specialists are in this industry, fresh and clean source of water and good quality foods that is used in these farms.
We have a professional team in trout export, trout fish wholesale, fresh salmon export and salmon fish that can provide your demands and make satisfy of buying from us.
The trout price and salmon price are suitable in our company based on these are our farm products.